Switch to slideshow








This presentation is designed for DebConf 2013 that will take place from the 11th to the 18th August 2013 in Vaumarcus, Switzerland. A lightning talk about DoudouLinux will be held on Saturday the 17th by the project founder, Jean-Michel Philippe. The target audience is Debian developers and supporters. The title of the lightning talk is "Why DoudouLinux matters". The purpose is to explain why the free software community needs such project.
Click on the link "Switch to slideshow" above to display this page as a series of slides. You can also download it below as a PDF file or as an Html file (this page indeed), for offline use.
Lightning talk "Why DoudouLinux matters" at DebConf 2013, August, 11th to 18th 2013 in Vaumarcus, Switzerland.
Lightning talk "Why DoudouLinux matters" at DebConf 2013, August, 11th to 18th 2013 in Vaumarcus, Switzerland.
Article table of contents
1- DoudouLinux briefly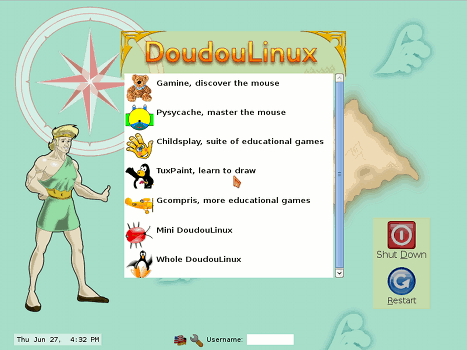 Debian for children from 2
Focused on children's self-fulfillment
Aids in mastering Technology, read our manifesto
More than 40 language teams on Transifex
More than 350,000 visitors on our website
"DoudouLinux reveals to children the creative, educative, cultural and fun potential that is lying dormant inside every computer."
2- Technology as a Trojan horse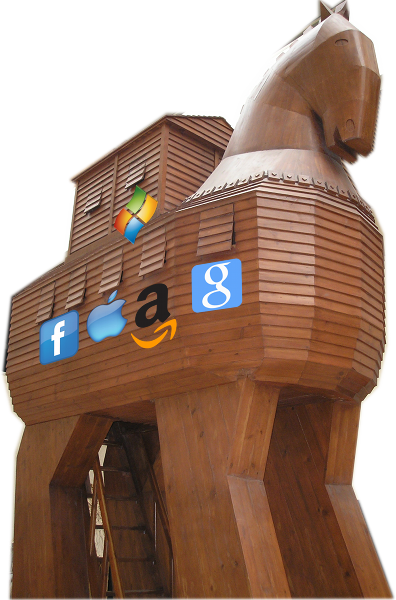 Nowadays technology is everywhere.
In our pockets, our fridges, our cars, etc.
Spying on competitors (companies, states)
Modern technology behaves like malware
3- Controlling our minds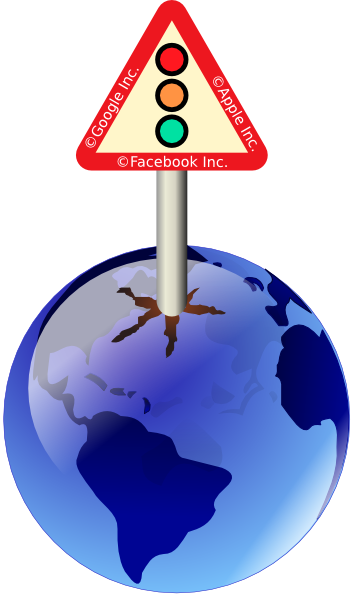 Because we are entirely relying on technology.
The great toll booth of the entire humanity
Information out of democratic control
Loss of choices, of freedom
4- Inverted paradigm of robotics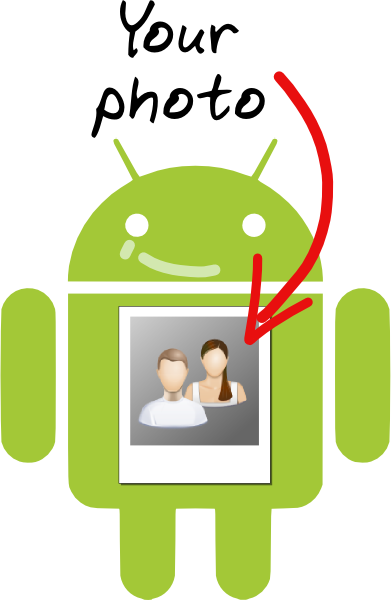 We are becoming the robots of technology.
1984, Farenheit 451, etc., it's now
The Android logo is you
Program or be programmed
This is not our dreamed future but…
Our future depends on what our children will accept or reject
5- Technology for small children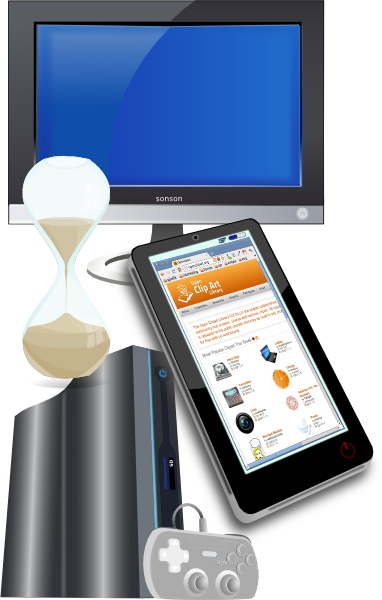 Children are targeted earlier and earlier.
Gaming consoles, from 3
Android, iOS tablets, from 3
TV, from 2
Designed to be addictive
Profusion of digital entertainment
Children stop learning skills
6- Brain wash marketing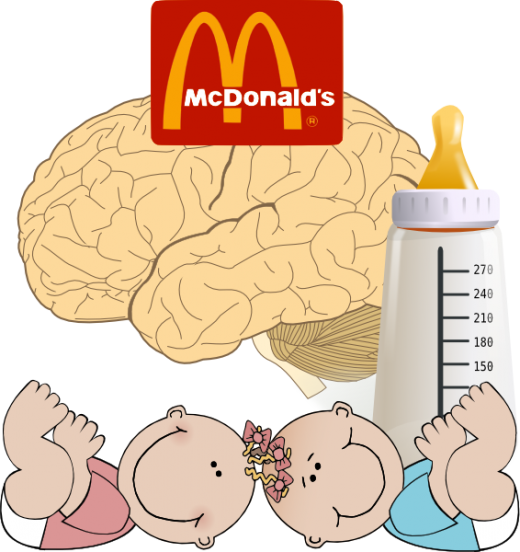 Education starts from the earliest age.
McDonalds® → children brain wash
Nutella® → good memories of childhood
We need Free software for children from 2 years on
Linux should recall good memories
Free software brain washing?
7- How to succeed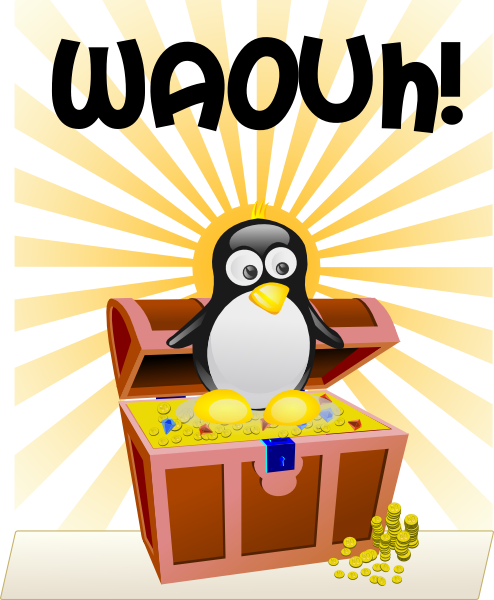 Let's make free software, free devices that are…
Attractive, nice and fun
Easy as pie, like gaming consoles
Good for children's self-fulfillment
Safe, secure and robust
For children from 2
And highlight the difference!!!
8- DoudouLinux now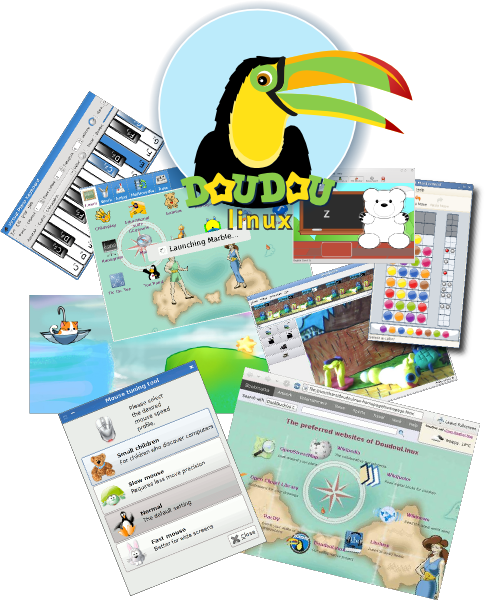 DoudouLinux 2.0 was published in June.
9- The future of the project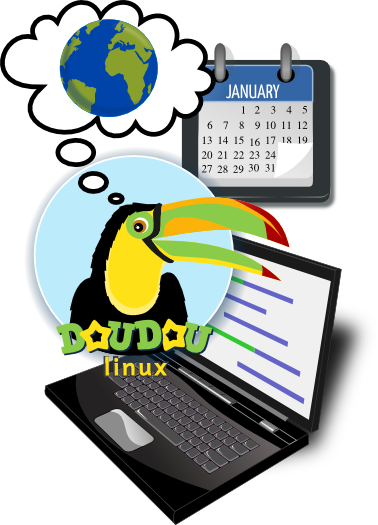 DoudouLinux is still starting out and is bursting with ideas!
More creative activities
More digital contents
More programming activities
Activities of cooperation between children
Put computers back into the real world
Develop a community of children
10- DoudouLinux and Debian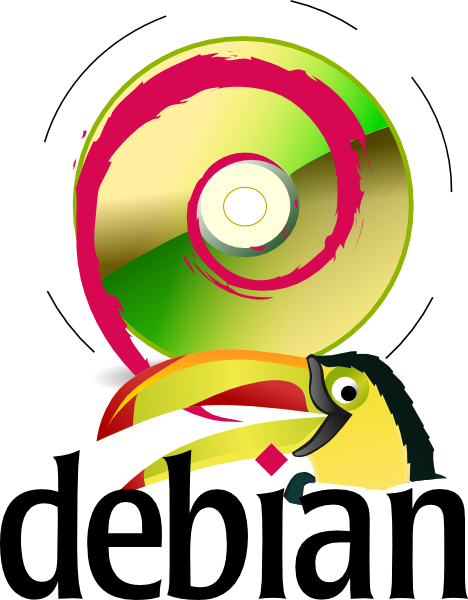 DoudouLinux wants to rely on a 100% community project.
11- Working with Debian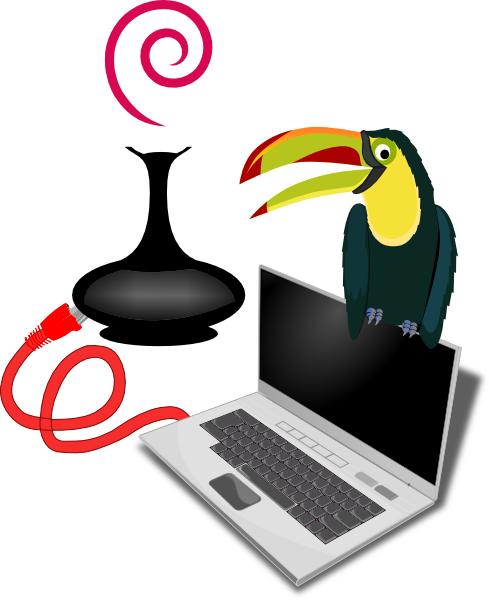 DoudouLinux can bring to Debian.
Make Debian Junior closer to DoudouLinux
Adopt nearly orphaned Debian packages
Have our packages in the official Debian archive
Share our patches with Debian and upstream
Participate in Debian events?